You may not realize this, but Chicago is home to some of the finest coffee in the world. If you live in the Windy City, or if you're just visiting, make sure to take advantage of these coffee shops in Chicago. There are so many coffee shops in Chicago that it can be hard to choose, but the list we put together will hopefully make your choice easier.
The only downside is that once you try one of these places, regular coffee will just never be the same again!
This list contains the top five coffee shops in Chicago. They are rated on quality, atmosphere, and the approach the company takes to sourcing coffee.
Multiple Locations in Chicago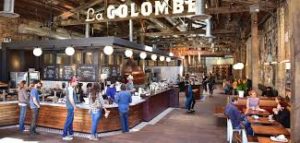 La Colombe is one of the best known quality coffee companies in the United States. They source coffee beans from all over the world and directly from the farmers. La Colombe has consistently been recognized for its quality product and their charitable work.
The founder of this company was also the subject of the Travel Channel documentary 'Uncommon Grounds' in which he goes to remote and sometimes dangerous locations to make deals on quality coffee beans directly from the source. When you get coffee from La Colombe, you are getting some of the finest coffee beans in the world. Currently, they have four (soon to be five) locations in Chicago, so hopefully you can find one near you!
1117 W Belmont Ave, Chicago, IL 60657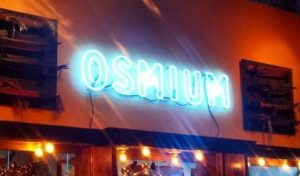 If you are looking for the traditional 'quirky' coffee shop with a laid back atmosphere, Osmium is the perfect place for you! Not only is the environment fun and creative, but the product itself is superb. There is a reason so many people
This coffee shop is located in an industrial space, so you might miss it if you don't look closely enough. Many people have called this coffee bar a 'hidden gem' because many just assumed it was a wholesale coffee vendor, but they indeed do sell by the cup. The prices are also reasonable!
346 N Clark St, Chicago, IL 60654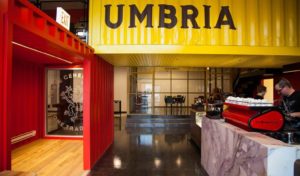 Caffe Umbria is a Seattle based coffee chain with a branch in Chicago. They are known for their in house coffee beans. So unlike other premium coffee shops, the taste of their coffee is consistent because it's the same bean. Many other premium coffee shops change flavors frequently based on availability. But with Caffe Umbria, you can get the same thing every time, making this the perfect coffee shop for those who like consistency with their coffee.
1750 W Division St, Chicago, IL 60622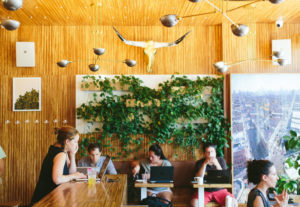 As soon as you walk into this coffee shop, you are greeted with an incredible wood decor that will inspire you to feel more creative. The coffee is ground on demand and their specialty coffee is great! But honestly, just go for the atmosphere!
We love Caffe Streets because they are genuinely a part of the fabric of the community. Not only do they aspire to serve the best coffee (and they do) they want to create a warm, friendly and welcoming place for you to get work done and socialize.
Multiple Locations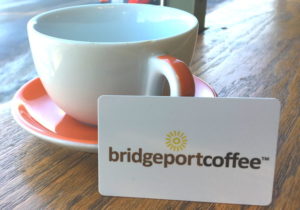 Bridgeport Coffee is known for their ethical approach to coffee. Instead of going through suppliers, they have created direct relationships with growers themselves. This is why many choose to shop at Bridgeport, but the coffee is also incredible! They have several locations throughout the Chicago area.
Is there anything better than a great cup of coffee? We think it's hard to beat! Enjoy while you're in Chicago!