Chicago has some of the finest food in the world, but that usually comes with a hefty price tag. Some of us just want a delicious and cheap lunch so we feel happy with our choice afterwards. Luckily, there are plenty of affordable and delicious restaurants in the Chicago area. And ever luckier we've done all the research and identified the best Chicago lunch specials for you.
And we took it one step further – these are the best Chicago lunch specials that won't cost you more than $10. Remember, just because it's cheap doesn't mean that its bad! These restaurants are incredible, and this list has a variety of options to make sure there is something for everyone.
169 N Wells St, Chicago, IL 60606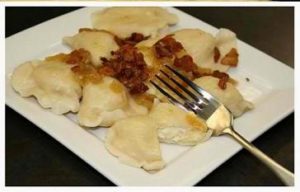 This popular Polish restaurant has only a few menu items but there is a good reason for that. For under $10, you can get a large dish of Pierogi's and a drink and still have some meter change.
3749 W Fullerton Ave, Chicago, IL 60647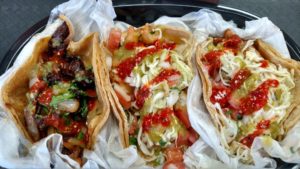 This is one of the most popular 'street restaurants' in Chicago. This restaurant serves mexican cuisine. No reservations needed. Just walk up and grab your food! You can also sit out on their patio and enjoy the hip industrial area. $10 goes a long way here. In fact, $10 might be enough for two people! If you go, be sure to try The Gringo, it's delicious!
2612 W Lawrence Ave, Chicago, IL 60625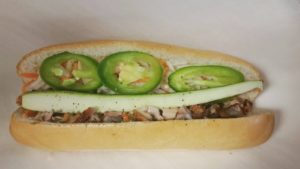 The Nhu Lan Bakery is a Vietnamese bakery located in Lincoln Square. The word on the street is they have the best banh mi in the city, and for under $10! $5 can get you a delicious and healthy meal that will keep you full until dinner, and you would still have enough for one of their delicious smoothies.
2207 North Clybourn Ave, Chicago, IL 60625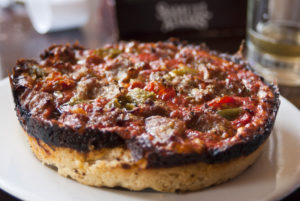 This has got to be one of the best pizza deals in the city. For $5, you can get a 7 inch personalized pizza with a soda. This deal is available on Wednesdays during lunch, so if you are in the mood for a classic deep dish pizza for lunch make sure you take advantage of this deal. If you can't be there Wednesday, they still have great deals during the rest of the week and their caramelized-cheese crust is incredible!
124 E 35th St, Chicago, IL 60625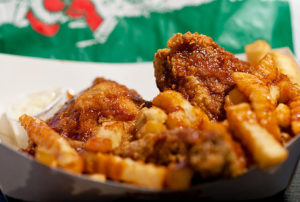 For $10 at Harolds Chicken Shack, you can get a quarter chicken dinner meal. This meal is available for lunch as well! Prices vary by location, but it's usually at or under $10. But in this case, you came for the quality! There are plenty of cheap chicken places in Chicago, but none of them are Harold's.
2458 W Montrose Ave., Chicago, IL 60625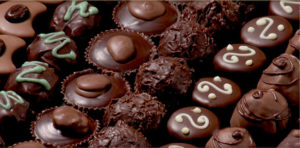 If you are still hungry after eating one of these delicious cheap lunch specials, be sure to go out and try a pastry from the Lutz Cafe! For $5, you can get a pastry just for yourself. Sometimes, we deserve to treat ourselves!
Hopefully, the next time you want a cheap lunch you will skip the fast food places and head to a place that is unique to Chicago. If you are spending time in this beautiful city, be sure to get the full experience and try something new!