If you are visiting Chicago and are looking for a world-class theater experience, you have plenty of options. Chicago is home to some of the best classical performances, ballet, broadway shows, and comedy. We have created a list showcasing our favorite theaters to witness live shows in Chicago. A great theater absolutely will add to the experience! These theaters are all well known for their acoustics, viewing angles, and world class performances.
Second City
1616 N Wells St, Chicago, IL 60614

If you are looking for a good laugh, look no further than the legendary Second City in Chicago. Stars like Stephen Colbert, Steve Carell. Alan Alda, Bill Murray, and John Candy got their starts right here. It's not an ordinary comedy club. This is where some of the funniest and brightest comedians perform. There is a reason this is one of the most notorious comedy theaters in the United States!
Cadillac Palace Theatre
51 W Randolph St, Chicago, IL 60601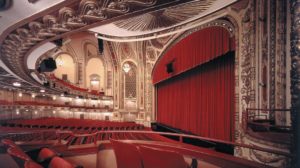 The Cadillac Palace Theatre, part of the Theatre District in Chicago's Loop, has roughly 2300 seats, the perfect size for Broadway shows! The performances are always changing, and there is always something you must see here. Parking is limited in this part of town, we recommend taking an Uber or Lyft, but if you're brave enough to drive don't forget to checkout SpotHero.
Broadway Playhouse at Water Tower Place
175 E. Chestnut St,  Chicago,  IL  60611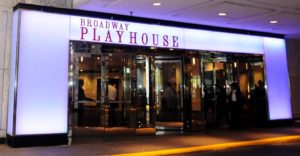 The Broadway Playhouse is also part of Broadway in Chicago. New York is not the only place you can see Broadway shows! Chicago has some of the best shows available right here in the Windy City. This theater was originally closed and converted into a movie theater, but in 2004 it was restored to its original glory as a place to see some amazing live shows in Chicago. Events change frequently, so be sure to look at their calendar to find a show you might want to attend!
Auditorium Theatre of Roosevelt University
50 E Congress Pkwy, Chicago, IL 60605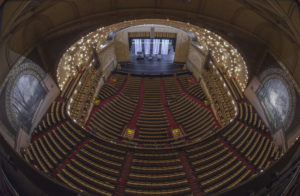 This legendary theater has everything from music to dance. You may come for the performance, but the architecture is like a show itself! This theater values culture and frequently runs donations to help folks who might not be able to afford to come and experience live shows in Chicago. How cool is that!? If you want to see a wonderful performance in Chicago, check the Auditorium Theatre website and see what shows they have that week. If you're traveling at expert-level you might even be able to time the start of a show with the end of our Millennium Park Tour which or time the end of a show with the start of our Chicago Haunted Mysteries Tour.
Greenhouse Theatre Center
2257 N Lincoln Ave, Chicago, IL 60614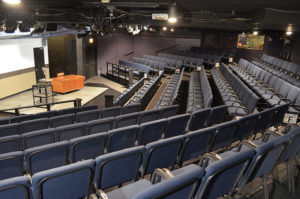 What makes this place so special is how 100% authentic and unique their productions are. There is a beauty of an intimate theatre that doesn't have the production budget of the shows you will see in Chicago's Theatre District. The performers have so much passion, the stories are fascinating to follow, the prices are reasonable and the variety can't be matched anywhere. Tucked right inside the beautiful Lincoln Park neighborhood, this is a must-see attraction for anyone interested in getting a feel for what "real" Chicago theatre looks like.
Chicago Symphony Center
220 S Michigan Ave, Chicago, IL 60604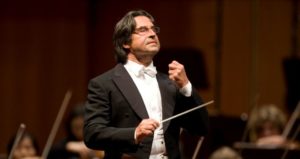 The Chicago Symphony Center has some of the most beautiful musical performances in the world. All lovers of classical music must attend a show here if they get the chance, as it will be a once-in-a-lifetime experience. Their in house orchestra is world class, and they also bring in other guest performers and some of the most talented conductors in the world. The building is also known for its great acoustics, making it an even more memorable experience.