There are so many fun things to do in Chicago it can be hard to choose, so we have made this list of our favorite things to do in the city. All of these locations do charge admission, but the experiences you have will be worth it!
Many of the locations below offer discounts for those who have a Chicago Citypass. If you live in Chicago or plan to visit the attractions in their pass then you will absolutely want to consider purchasing.
$39 Adult, $18 Child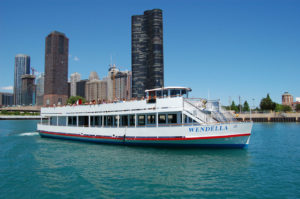 Quite possibly our favorite tour to take in Chicago when we aren't taking one of our tours. How can you possibly beat being on a boat, in the sun, downtown Chicago, looking at all these beautiful buildings while drinking an ice-cold beer? The guides do an absolutely incredible job. The material comes at you really fast, so listen carefully. And if you like what you saw and what a slightly more intimate experience take a Chicago Riverwalk & Loop Tour with us!
Prices Vary – We've seen tickets as low as $5 for some weekday April & May games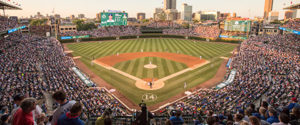 If we wrote this little piece 5 years ago we might have included seeing a Cubs game as part of our Free Things to Do in Chicago series. But not anymore. The Chicago Cubs are World Series Champions! And with that success comes a slight increase in demand and increase in ticket prices. That being said, it's still a worthwhile trip to see a game at Wrigley Field and experience all that is catching a ballgame in Chicago during the summer. Have a pre-game drink at a surrounding bar, bring your own peanuts into the stadium, grab a cold beer then head to your seat and enjoy.
$20 for residents, $40 for non residents Children $10 off – part of the Chicago CityPass.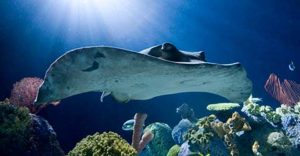 The Shedd Aquarium is an indoor aquarium located on Lake Shore Drive. To date, it contains over 30,000 different animals! There is a reason that this aquarium was the most visited aquarium in the United States for several years. There will not be many chances to see wildlife from all over the world, so take advantage of this while you are here. The Shedd Aquarium is also involved in conservation and the fair treatment of animals!
You can also get a great view of the Chicago Skyline from the upper level of the building. The aquarium is fun for the entire family. Chicago residents also get 50% off regular admission.
$24 – part of the Chicago CityPass.
The Willis Tower (formerly the Sears Tower) is one of the top tourist attractions in Chicago due to its spectacular views of the city. There is no better way to see the city than from the Willis Tower Skydeck! It's also a great spot to get some pictures of the Chicago skyline. If you have your family with you, there are discounts available, as well as cheap or free admission for children.
In addition to checking out Chicago from the 103rd floor there is an observation "ledge" that allows you to step out and look directly down to the street below. Scary? Oh yeah. Worth it? Absolutely.
Varies, based on show, date and time

It was right here in Chicago where stars such as Chris Farley and John Belushi got their start. If you are looking to laugh, there is no better comedy club in the city! With shows every week from an incredibly talented casts, you are guaranteed to laugh and have a great time! They offer several different types of shows including stand up comedy, improv, and group performances.