Chicago is the countries 3rd largest city (as of July 2014) which means that you have access to all the bells and whistles as it pertains to getting around. Bikes, cars, buses, trains, boats – all are available to help you get from point A to point B in Chicago. But all of these options can be confusing. We're here to help you sort them out.
Chicago Public Transportion
Besides walking – which we we talk about a little later – using public transportation in the City of Chicago is the most economical way of getting around. And with hundreds of bus routes, high-speed rail and our famous "L" trains it's convenient too. Chicago is home to the country's second largest public transportation network (more than 1.7 million rides per day). This system is operated, managed and serviced by the Chicago Transit Authority.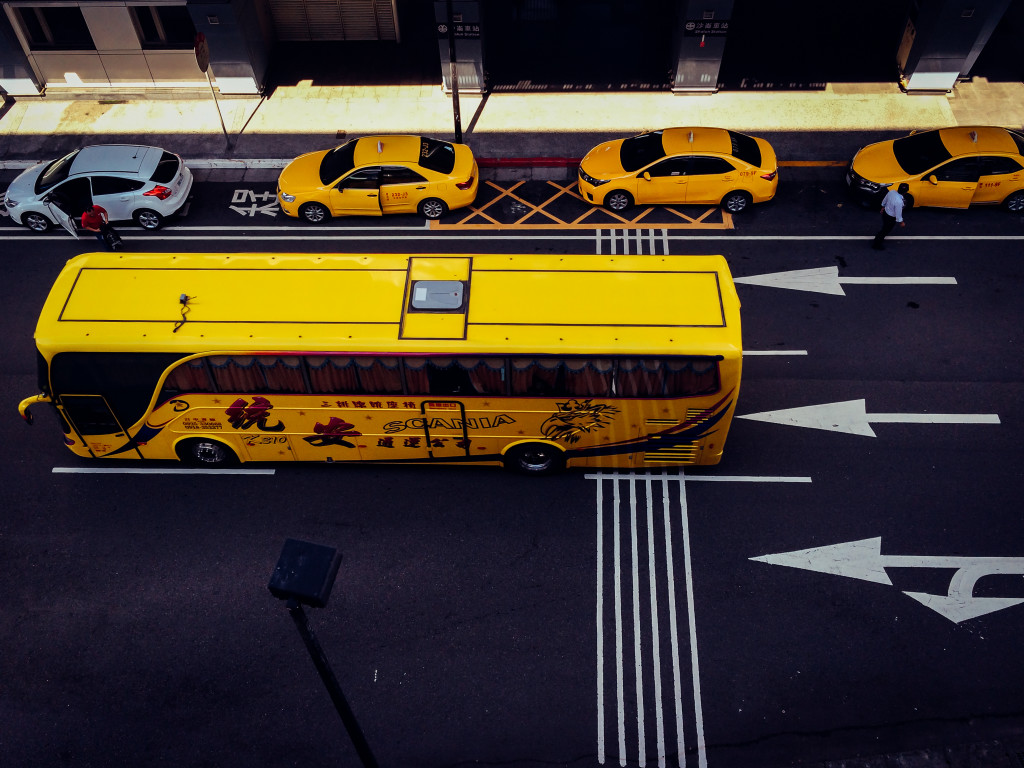 Here is a quick breakdown of your options provided by the Chicago Transit Authority (CTA):
Buses – CTA operates 1,865 buses, 128 routes and 1,354 route miles.* The bus routes are all numeric (i.e. route 36 or route 151). Our favorite app to help you manage arrival times of buses at specific stations are Ridescout & Ventra. Speaking of Ventra, make sure you read this section below on what exactly Ventra is and how to use it.
"L" Trains – The "L" stands for elevated, as in the trains run above the ground. These trains are often the most efficient to connect commuters to long(ish) distances within the city. The lines are organized by color. Blue, Red, Purple, Pink, Yellow, Green, Orange & Brown. There are trains that run to O'Hare (Blue Line) and Midway (Orange Line). Check out this "L" train map to familiarize yourself with the routes.

Full "L" train fare: $2.25

Metra – This is Chicago's high-speed rail that connects the city with the surrounding suburbs. Because of how much ground is covered with these trains,  your best bet to learn which route is for you is to visit the official Metra website or Contact Us with any questions on planning your trip.
Visit CTA Fares & Tickets information.
Now is a great time to talk about Ventra. Ventura is the contact-less payment system used by the CTA. Ventra has an app that allows you to purchase mobile tickets and track arrival/departure times for buses and trains.
Buses will still accept cash (exact change only, $2 per route) but you will have to purchase a Ventra ticket when you ride the "L" trains. There are two options:
Purchase a disposable ticket. The cost is actually $3.00 when you buy a single ticket from the Ventra machine at the train station. This includes your ride, up to 2 transfers and a $.50 limited use media fee. We have no clue what the limited use media fee is.You can also purchase a 1-day pass (still disposable) for $10. This pass is good for unlimited rides on CTA buses and "L" trains for 24hrs. If you think you are going to ride the trains and buses a few times in a day this is a great option.
Purchase a plastic Ventra card and load cash balance or longer-term passes. This will cost you $5 initially when you purchase at the vending machine or a local retailer – the good news is you can covert that $5 into a transit credit by registering your account online at Ventra.com within 90 days. This is a great option if you're going to be using public transportation for a week or longer.

3-Day Pass – $20
7-Day Pass – $28 ($33 if you include Pace bus service that services the Chicago Suburbs)
30-Day Pass – $100
Chicago by Bike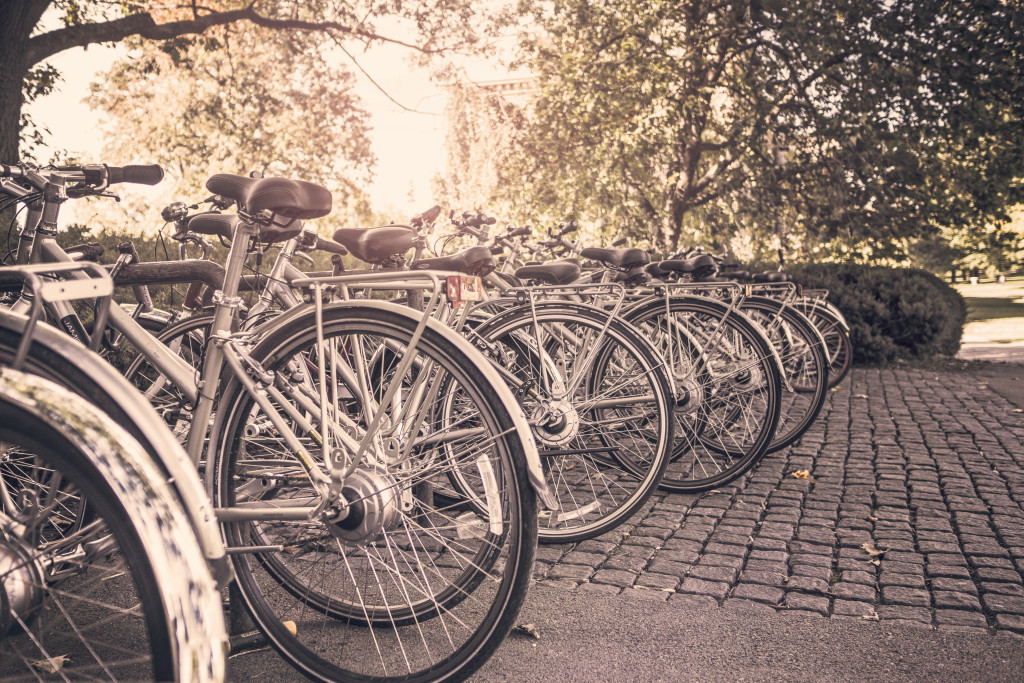 Depending on which blog/news outlet you read Chicago can rank anywhere from the #2 most bike-friendly city in America to #6. Either way that is pretty dang good. Currently Chicago has over 200 miles of protected bike lanes in the city, 18.5 miles of off-street bike lanes along Lake Michigan and more than 13,000 bike rack spots. If you're a cycling enthusiast than we probably won't tell you much that you don't already know. But if you're visiting the city sans bike and are interested in riding, then make sure you check out Divvy.
Divvy Bikes is Chicago's bike-sharing program with 4,760 bikes spread across their 476 stations throughout Chicago. Divvy bikes are available 24 hours a day, 365 days a year.  You will want to read the how-to-guide provided by Divvy for all of the important details, but the basics are this:
You either purchase an annual membership online or, most likely, you will purchase a 24hr pass at the Divvy bike station near you. $9.95 for 24hr pass, $75 for annual pass.
24hr pass purchases receive a code they enter into the bike station that allows them to use the Divvy bike for 30 minutes. Riders need to return the bike to any Divvy station within 30 minutes. You will be charged ($2 – $8) for any overtime. See Divvy pricing schedule for more details.
Rinse and repeat – you can do this for up to 24hrs with the $9.95 pass. It's unlimited.
Tip: You could theoretically return and re-rent your Divvy bike immediately for those trips that are longer than 30 minutes. But if you're going to ride for miles and do not want to stop, you're better off renting a bicycle for the day from a bike shop. Bikechicago.com (Bike & Roll) is a top-rated bicycle renting and tour company in Chicago. $9/hr, $30/half day and $36/full day.
Chicago By Car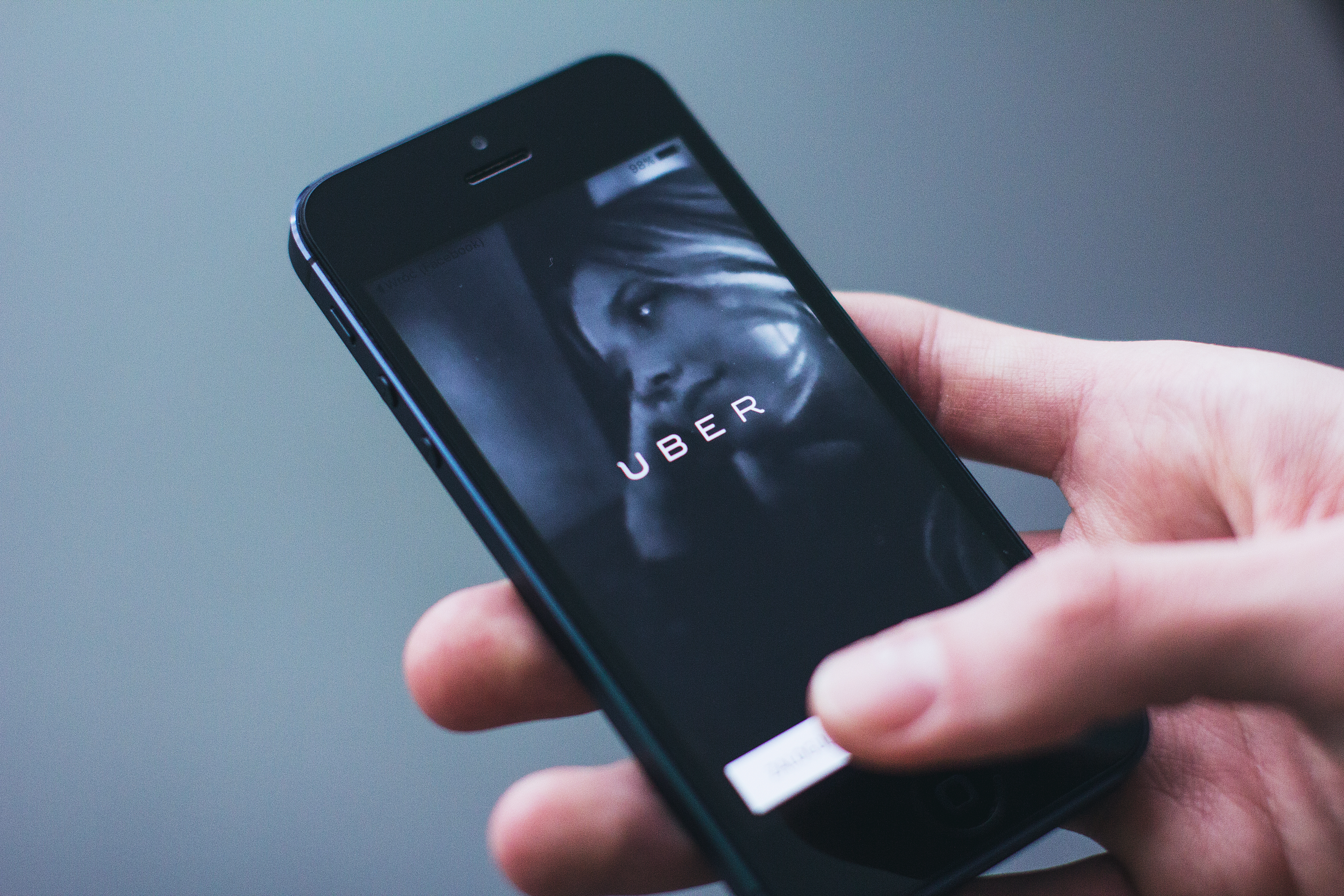 There are plenty of options for getting around by cars in Chicago – you can drive (if you're brave or have to), you can hail a taxi (easy breazy) or grab an Uber or Lyft (our personal favorite).
Taxis
If you've taken a taxi before then you are in good shape. There aren't really any curve balls that will be thrown at you unless you take a city-based taxi from O'Hare airport and they drive you to a suburb – then you will be charged time and half. Please find below the rate schedule for taxis in Chicago as of January 1, 2016.
$3.25 base fare
$2.25 each additional mile
$.20 for every 36 seconds time elapsed
$1.00 first additional passenger
$.50 each additional passenger after the first additional passenger
$50.00 vomit cleanup fee
$4.00 Illinois airport departure tax
Private Transportation
Technology companies such as Uber & Lyft are taking the country by storm offering customers the ability to quickly schedule a car to pick them up and take them to their destination within minutes from their smartphones – and most of the time it's cheaper than a cab.  Our two favorites are Uber & Lyft.
Both Uber & Lyft work in the same way. You download the app, setup an account, add your credit card information and start booking your rides. It really is so easy. Once you try out one of the companies it will be hard to go back to the traditional hailing a cab – especially in bad weather. Some other aspects of this type of ride that we love is not having to exchange cash or even get your wallet out. The transaction is all handled through the app with the credit card information you provided and saved to your profile. The drivers are rated by users (on a scale from 1-5). If drivers are poorly rated they risk having their driving privileges suspended (i.e. – can no longer make money). Drivers are therefore have an incentive to provide great service and get great reviews.
If you haven't tried Uber or Lyft we have a special new customer promotion for you. You can get your first Uber ride for free (up to $15) and you can get $50 in Lyft ride credits (5 separate $10 credits) by signing up and using their apps today. New customers only.
Driving & Parking
We're not sure where to start with this one. Driving in any city, including Chicago, can be a pain in the butt. Traffic into and out of the city, especially in the rush hour morning and evening, can drive just about anyone crazy. If you have (or want) to drive we recommend downloading either Google Maps or Waze. These two transit apps will ensure that your drive will be as fast as it possibly can be.
Parking is an entirely separate can of worms. So you made it to downtown Chicago and you still are sane? Great, but now you much find where to park. Chicago is not making it easy on your either. We have free parking on the streets, we have paid parking on the streets and we have permit-only parking on the streets – so make sure you are paying attention!
For those of you that are less adventurous and want to be sure you're in a proper parking spot we have some good news. Once again technology comes to the rescue with a couple of apps helping you find the closest and cheapest parking available in the city.
Parking Panda will help you locate a parking spot by providing an address, city, neighborhood or zip code. They bill themselves as the #1 Parking App.
SpotHero operates in the same fashion priding itself on how quickly you can find, secure and pay for parking on their app.
Chicago by Boat
That's right, boats. Chicago Water Taxi operates between a few popular locations along the famous Chicago River in the heart of downtown Chicago. Chicago Water Taxi Day Passes ($8 on weekdays, $10 on weekend), 10 ride passes ($17.50 weekday, $30 weekend) and a monthly pass for $60.
*Chicago Transit Authority, Spring 2016